At Apex Dental Surgery, we offer a wide range of oral health treatments to people who need a dentist in Hanworth with a proven track record. Our wealth of skills and knowledge, and years of professional experience, mean your visit to our practice will be relaxing and reassuring. Whether you come to us for emergency repairs, hygiene work, or long-term changes, our aim is to enhance your overall oral health.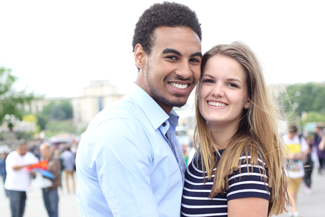 An all-round dentist in Hanworth
Regular check-ups are an essential part of good oral health care. At your twice-yearly visits, we can spot the signs of potential problems before they develop into noticeable conditions. Our oral hygiene advice, based on up-to-date industry knowledge, will raise the overall standard of your tooth cleaning regime.
Many options for dental care
A major reason people go to the dentist in Hanworth is to improve the appearance of their teeth. Common problems like tooth discolouration can have a persistent negative impact on how you feel about the way you look. Treatment for this condition is simple and speedy. Our teeth whitening process will give you a brilliant, fresh-feeling smile in as little as an hour, which you'll be happy to show off in photos.
Gaps in the smile are another reason you might need a dentist in Hanworth. Tooth loss can happen slowly, after years of gradual decay, or suddenly, in a sporting injury or accident. Our range of replacement options includes dental implants. This integrated solution will give you a new tooth you can use just like the old one. Its stable base in your jawbone will allow you to chew your favourite foods with gusto.
Long-term enhancements
We can optimise the position of your teeth using contemporary braces and aligners. These appliances, made from tooth-coloured or transparent materials, have a very discreet appearance, and are customised for your comfort. Straighter teeth make for a more appealing smile, and are easier to keep clean. It takes some time and patience to improve your dental positioning, but once it's done, the results will last for many years.
Our team will be happy to discuss your situation and work out what treatments are the most appropriate to achieve the effect you want.