Apex Dental Surgery offers a high standard of contemporary oral health care to people who need a dentist in Hanworth. Looking after your teeth is a key part of a healthy approach to life. Whether you come to us for a routine preventive treatment, emergency repairs, or long-term adjustments, our aim is to enhance your overall health.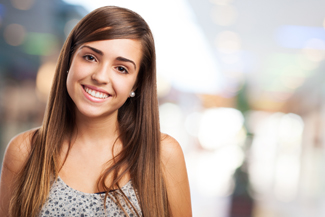 A knowledgeable and practical dentist in Hanworth
Our team brings a wealth of experience to the provision of dental care. At regular check-ups, we can spot the signs of decay and disease that are difficult for you to notice at home. We can advise you on how to optimise your tooth brushing routine, based on up-to-date dental research. By seeking to minimise future problems, we can reduce your anxieties about oral health.
Many people come to the dentist in Hanworth after losing one or more of their teeth. Our replacement options include implant dentistry. This method provides you with replacement teeth that integrate with the jawbone. Their stable base means you can enjoy biting into your favourite foods again.
Looks and feelings
People often need a dentist in Hanworth for cosmetic reasons. Even small imperfections can have a persistent negative impact on your overall self-confidence. Teeth whitening is a popular option. It will apply a brilliant brightness to teeth that have become discoloured over the years.
Dental veneers will restore the shape and smooth surface of teeth that are misshapen or chipped. Treatments like these can really boost your self-esteem and give you a smile you'll be proud to show off.
Long-term adjustments
We offer tooth realignment treatment as an oral health enhancement with a great cosmetic benefit. Straighter teeth look nicer, and are also easier to clean. While improving dental positioning takes time, the results will last for many years. Our contemporary appliances are built from tooth-coloured or transparent materials. This keeps them discreet and comfortable while you wait for them to work their wonders.
Visiting our practice is a welcoming experience, and our friendly team will be happy to answer any queries you might have about the best way to achieve a healthy dental future.