For people who need a dentist in Hanworth, we offer a complete range of oral health treatments. With our multi-disciplinary skills and wealth of professional experience, we can enhance your dental condition and improve your overall health. Whether you need emergency repairs, routine check-ups, or long-term transformations, we provide a tactful and reassuring service.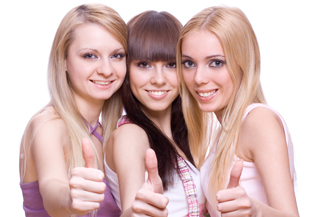 Looking after your teeth
Many people need a dentist in Hanworth to raise the standard of their oral hygiene. When you come to us for regular visits, we can look for the signs of potential problems, like tooth decay and gum disease, which are too subtle for you to notice at home. Our up-to-date industry knowledge means we can give you valuable advice on how to make your oral hygiene routine more effective.
Different approaches
The appearance of your teeth can play a big part in how you feel about your appearance. Imperfections like tooth discolouration can really get you down and affect how you feel about yourself. Our teeth whitening treatment will apply a brilliant brightness to your smile. It's a simple, speedy solution to a common cosmetic problem.
If you have one or more missing teeth, we can provide natural-looking replacements using implant dentistry. With this integrated technique, a small metal post will be placed into your jawbone. This provides a stable base for the replacement teeth, and you can use them just like your natural ones. You'll be able to enjoy biting into your favourite foods again.
Realigning your smile
Many people need a dentist in Hanworth because their teeth are poorly aligned. Crooked smiles don't just look unappealing, they're harder to keep clean as well. We use modern braces and aligners to fix your dental positioning problems. Often made of transparent or tooth-coloured materials, our realignment appliances will remain discreet while they enhance your teeth. It may take some time to achieve the desired results, but once it's over, the improvements will last for many years.
We offer evening and Saturday appointments, so you can access the dentist in Hanworth when it's most convenient for you. Our team will be happy to discuss your needs, and find the most appropriate way to enhance your oral health.